Ziptrak blinds are extremely tough and durable. Engineered specifically for Australian conditions
As an Australian invested product, designed and manufactured in Australia, we are uniquely
qualified to develop a premium quality system to withstand the toughest conditions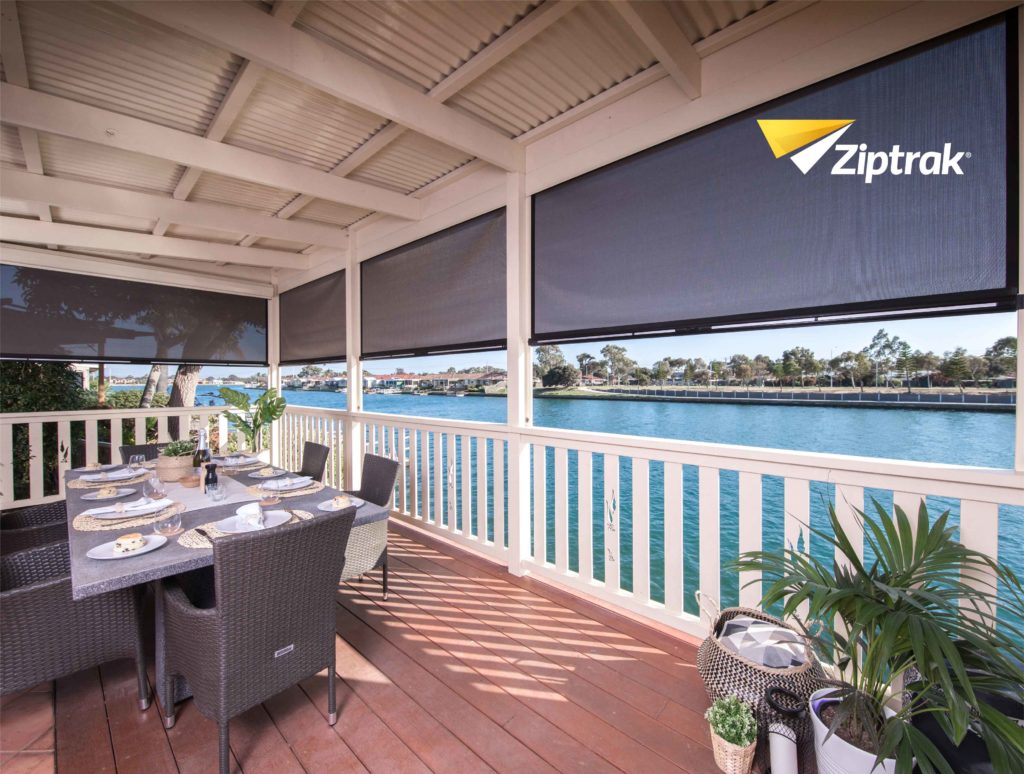 Features of Ziptrack blinds
Our patented, spring-balanced system provides the user with a lightweight and simple movement of the blind. Release the blind at any height and it will stay in position without rattling in the wind. If your blind were mounted somewhere out of reach or you'd rather not operate by hand, motorised is readily available.
Our sealed blind system shields you, your space and your furniture from wind, rain, dust, glare, insects and cold weather. Make the most of our beautiful climate but protect yourself from undesirable weather.
Cooler in summer and warmer in winter. Ziptrak® blinds create a protective layer from heat and UV in summer, keeping you and your home cooler. In winter, capture the warmth and enjoy outdoor living year-round. Lower your energy bills and environmental impact.
With hardware colour options to match or compliment your existing space, and discreet installation, Ziptrak® blinds offer superior functionality without compromising your style. A huge range of quality fabrics and materials allow you to use your outdoor areas year-round: Sunscreen Mesh or Clear PVC!
Robust Design
Customised Installation
Leave at any height
Locks at bottom
Add another room to your home
No zipz, cords, ropes or wires
Source: www.ziptrak.com.au